Remember: last year, when the fall tour was coming to an end, the staff of the Blues found themselves faced with a dilemma. Make play his presumed starting opener Romain Ntamack, or the one who had started exactly the same number of games under the Galthié era at the time (7), and who was probably the best tricolor at the start of the 2021/2022 season, with Antoine Dupont? Unable to choose, he had finally decided to align the two, against Argentina then Georgia, positioning the Bordelais in 10 and shifting the Toulouse in 12. An association far from being catastrophic, but which did not bring not all the guarantees in the world in terms of power and connection, in particular. While the Blacks were looming in Paris, Galette had finally chosen to establish Jonathan Danty (111kg) as the first center for the last test of the year for the Blues. And now the pair never moved again, when the XV of France said "premium" was aligned.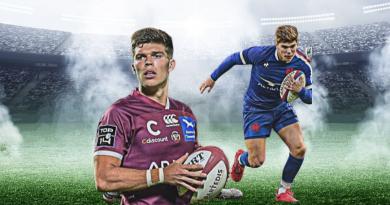 XV of France – Is Matthieu Jalibert our real X factor?
But while the powerful La Rochelle had to leave his partners after barely more than 10 minutes of play last Saturday, did the tricolor staff ever think of reconstituting the Jalibert – Ntamack association? "At no moment, decided the coach of the attack Laurent Labit in the columns of Midi Olympique. We we stayedur what we had prepared. Ironically, we had discussed it the morning of the match at the coaches meeting. And yet, even if we try to anticipate, to foresee everything, we know that something else can always happen. Example: the Boks attacked us with footwork in the corners, when we thought they were going to attack us in the middle of the field. This is why we have chosen the option of Sekou Macalou on the wing to keep a very strong and sturdy midfielder, shifting Yoram Moefana In the center."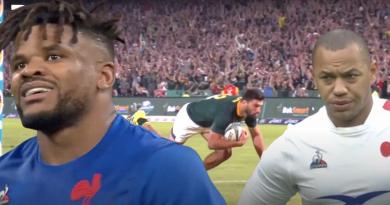 XV OF FRANCE. De Allende, Danty, Kriel… Trench warfare expected in midfield
As you have understood, faced with a pair of centers at an average of 102kg and above all this South African density in the middle of the field, the staff of the Blues had never considered bringing in Matthieu Jalibert in place of Danty. Question of habit with the Boks. But it is precisely the physique of Macalou (1m95 for 106kg) which allowed the Blues to be so effective in their defense in the corridors, and to hinder the South African air contests. While Moefana, in 12, cut wood for him and pushed his team forward all evening. Something that the magicians Jalibert and Ntamack probably couldn't have done so well…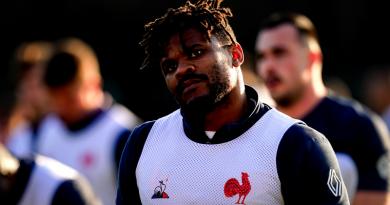 XV of France. To everyone's surprise, what if Jo Danty was finally on his feet against Japan?