Gold has been rising strongly in recent days and there is nothing surprising about that.
It's an interesting sequence to understand.
Inflation is falling in the United States, finally decelerating which is logical, the bulk of the shocks have passed and we will have structural inflation of between 3 and 5% but no longer a peak at +11% as was the case.
As a result, rate hike projections are fading. As a result, the markets anticipate lower rates, for a shorter period.
Suddenly, the dollar falls and the euro rises.
As a result, gold logically rises.
In euros, it rises much more slowly than in dollars since at the same time… the dollar is falling against the euro. There is always the exchange rate dimension when looking at gold prices.
Below are the gold prices.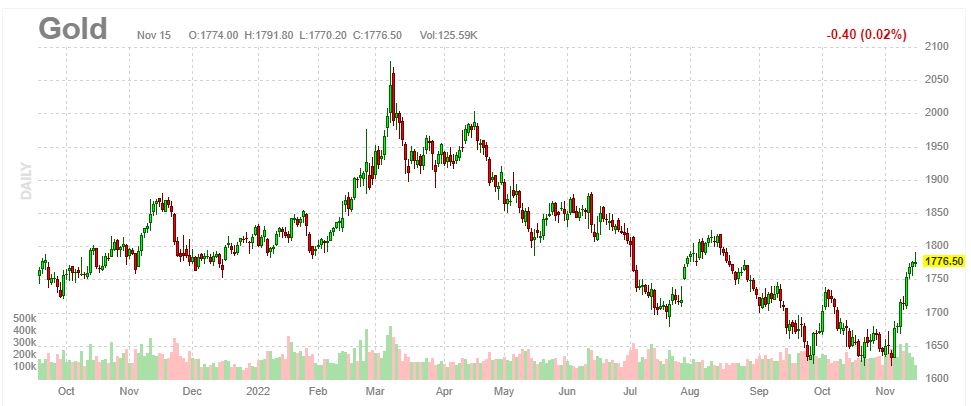 Below are the prices of the euro against the dollar, which is rising due to the less unfavorable rate differential for the euro with the new inflation projections in the United States.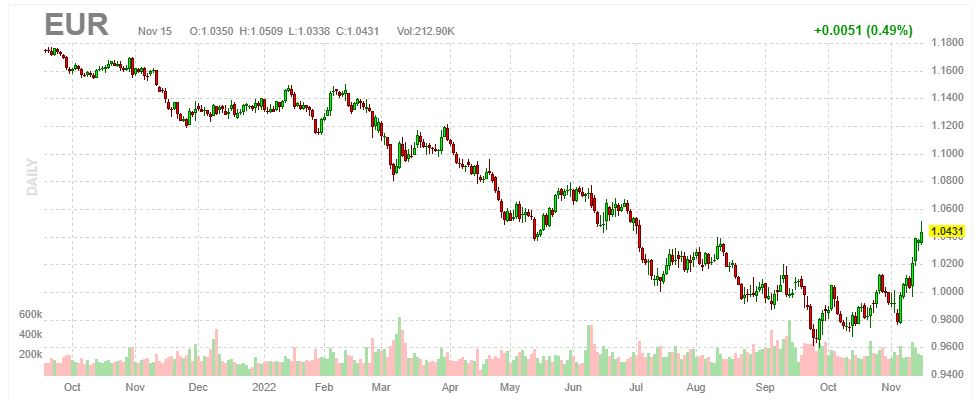 Charles SANNAT
"This is a 'presslib' article, that is to say free of reproduction in whole or in part provided that this paragraph is reproduced following it. Insolentiae.com is the site on which Charles Sannat expresses himself daily and delivers an impertinent and uncompromising analysis of economic news. Thank you for visiting my site. You can subscribe to the daily newsletter free of charge at www.insolentiae.com. »