Invited to a press conference this Monday, Cristiano Ronaldo clarified his interview in which Manchester United took a lot of money. The Portuguese striker also returned to his relationship with his teammate Bruno Fernandes.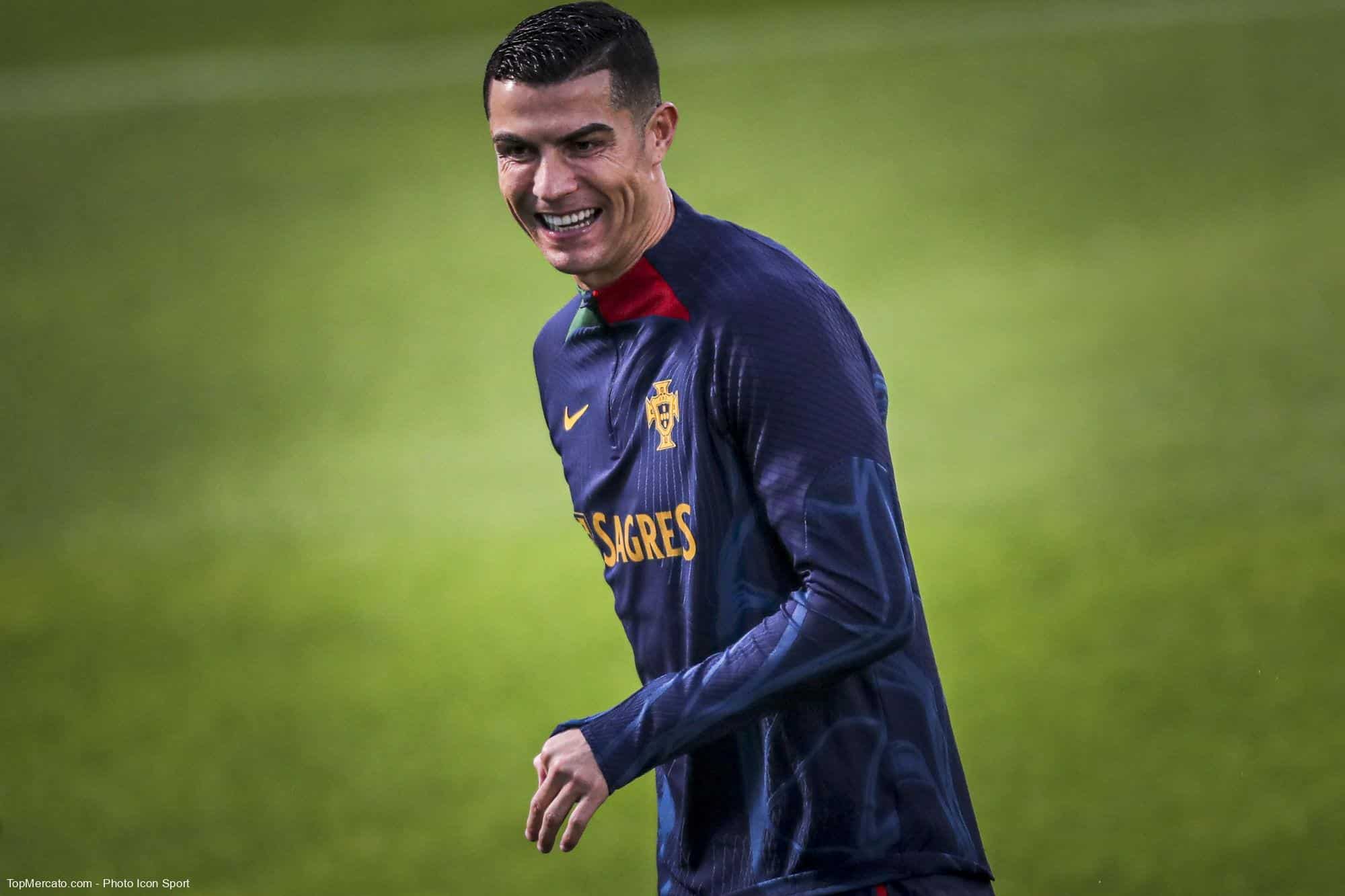 His presence in the media was closely scrutinized. This Monday, Cristiano Ronaldo spoke to reporters three days before Portugal's entry into the World Cup 2022, against Ghana. And it's no surprise that the striker of Manchester United referred to his shock interview, given to journalist Piers Morgan, in which his conflict with the Red Devils was brought to the fore. Criticized for attacking the English club just before the World Cup in Qatar, the 37-year-old star denies it.
"The timing is mine"
"Timing is timing. It's easy for you to voice your opinion and write about what I say and do. Sometimes they are true, sometimes they are lies. The timing is mine and I don't have to think about others. But that didn't change anything." Cristiano Ronaldo does not believe that his sensational statements will disrupt the daily life of the 2016 European champions Fernando Santos : "The group is doing well, they are confident. Everyone wants to play, of course they do, and I like that very high ambition. The recent episode that happened to me, as well as others that may occur with other sportsmen, will not influence the group. They can influence the player, but not the group.
Cristiano Ronaldo on his interview: "Timing is always timing. From your side it is easy to look at how we can thing timings. Sometimes you write truths, sometimes you write lies".

"I don't have to worry what others think. I talk when I want to", he added as @JWTelegraph reports. pic.twitter.com/IfGENWZ4WU

— Fabrizio Romano (@FabrizioRomano) November 21, 2022
"Don't ask players to talk about me"
The five-time Ballon d'Or winner has also bounced back to speculation over his supposed falling out with his teammate Bruno Fernandes. "My relationship with him is excellent, his plane arrived late and I asked him if he had come by boat (…) The atmosphere in the selection is excellent. There is no problem. The group is shielded. And I take this opportunity to conclude. Please don't ask players about me – ask about the World Cup." The performances at the World Cup of Cristiano Ronaldo and Portugal will allow us to judge the possible impact of this resounding interview.