Beatrice Borromeo stood out this November 19, 2022 in the evening, when she appeared at the Grimaldi Forum in a magnificent golden dress. Princess Caroline of Hanover's daughter-in-law wore a dress to match the blondeness of her hair. Pierre and his wife Beatrice once again formed the most glamorous couple of the new generation of the Grimaldi clan.
Read also: Princess Charlene and Princess Caroline as Queens of the Night at the 2022 Monegasque National Day gala
Beatrice Borromeo in red during the day and gold in the evening
At the Grimaldi, there are really two clans that compete in terms of fashion house. Princess Caroline, friend of the late Karl Lagerfeld, has shown her preference for Chanel for many years. Her first daughter, Charlotte Casiraghi followed her. Today, Charlotte is an ambassador for Chanel. For Pierre, Caroline's second son, it was Dior who found favor in his eyes. Pierre Casiraghi and his wife, Beatrice Borromeo, are both muses for Christian Dior.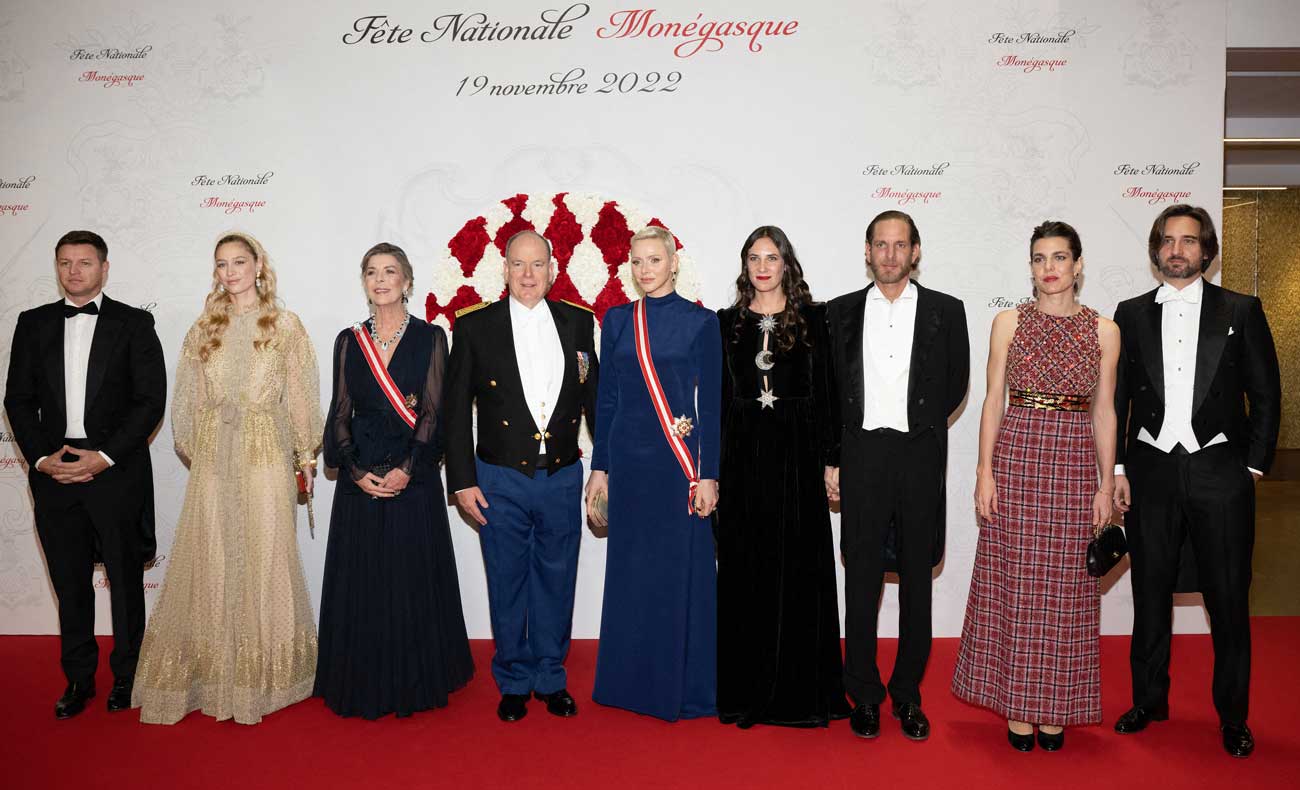 Read also: Princess Charlene in black and white for her big return to the Monegasque National Day
November 19, the day of the national day in monaco, the Monegasques have a habit of scrutinizing all the members of the princely family who take part in the events. Unsurprisingly, everyone wears an outfit from their favorite house. Princess Caroline and Charlotte wore Chanel day and night, while Beatrice Borromeo wore Dior.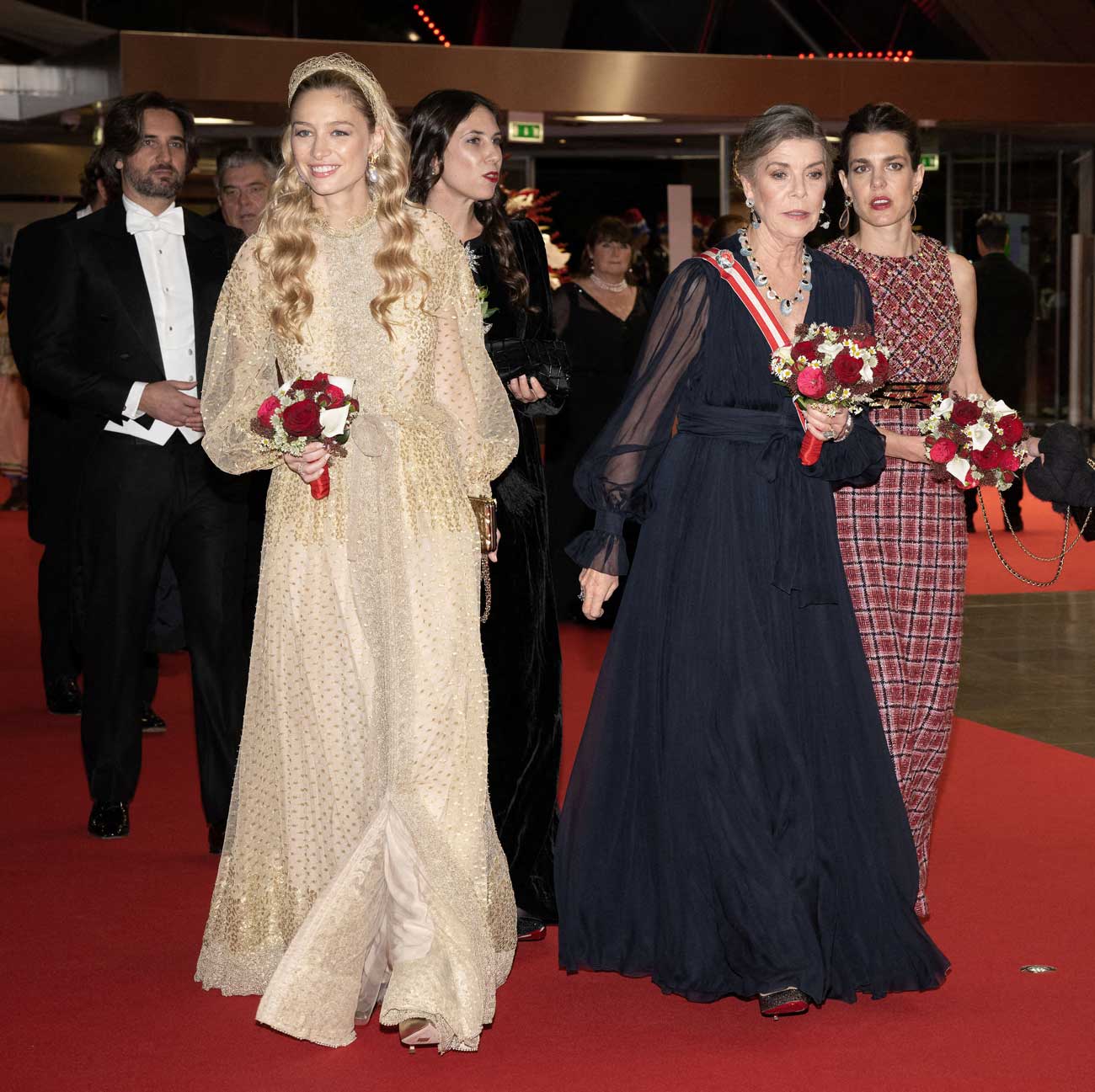 Read also: Charlotte Casiraghi appears for the first time with her two sons and her husband at the Monegasque National Day
A national holiday in a total Dior look for the wife of Pierre Casiraghi
To attend the thanksgiving mass at the cathedral and to attend the military parade and medal presentation in the morning, Beatrice Borromeo, 37, wore a scarlet red ensemble by Dior.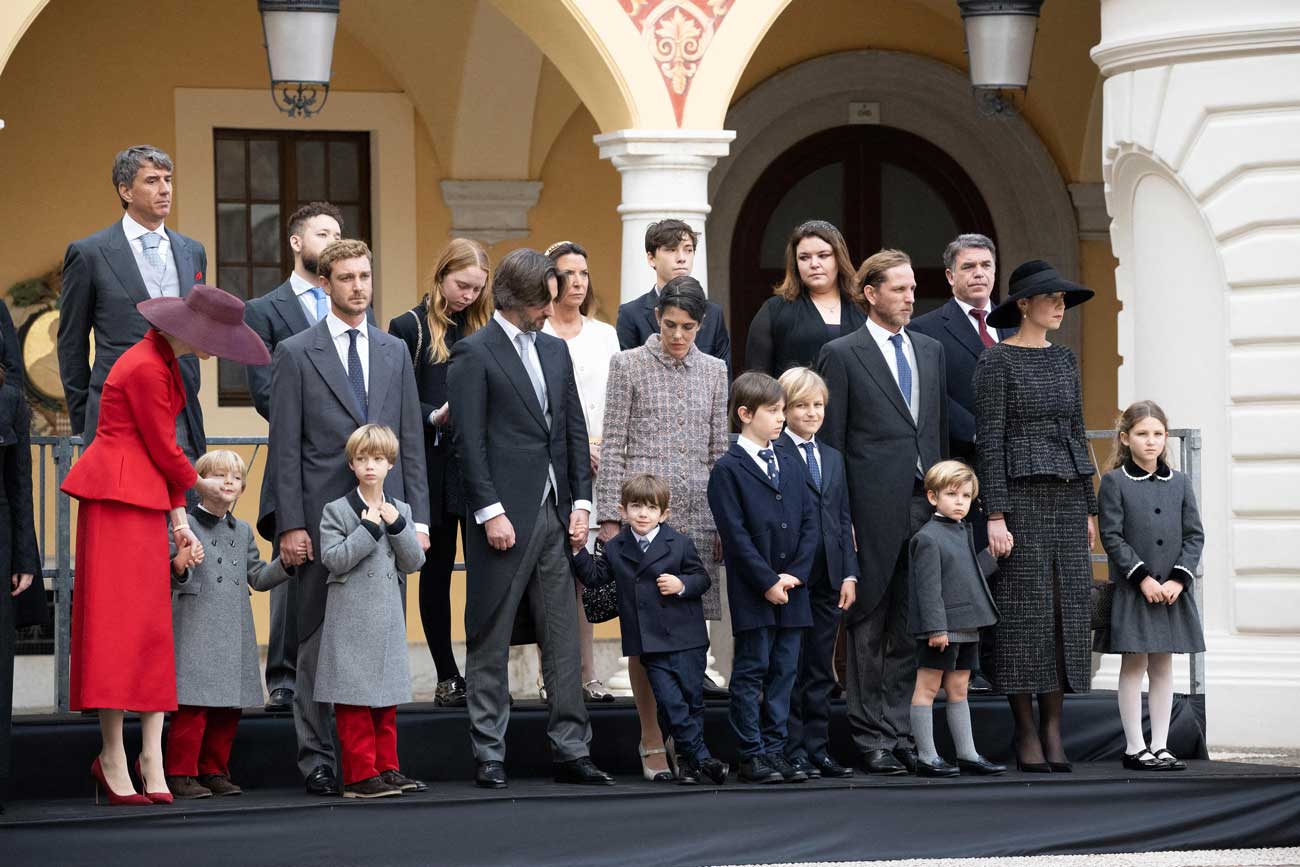 Read also: Jacques of Monaco in police uniform for the first time and Gabriella in red for the Monegasque National Day 2022
In the evening, to attend the gala show at the Grimaldi Forum, she wore a golden dress. Pierre Casiraghi did not accompany his wife to the gala. Beatrice went to the party with her mother-in-law, Princess Caroline.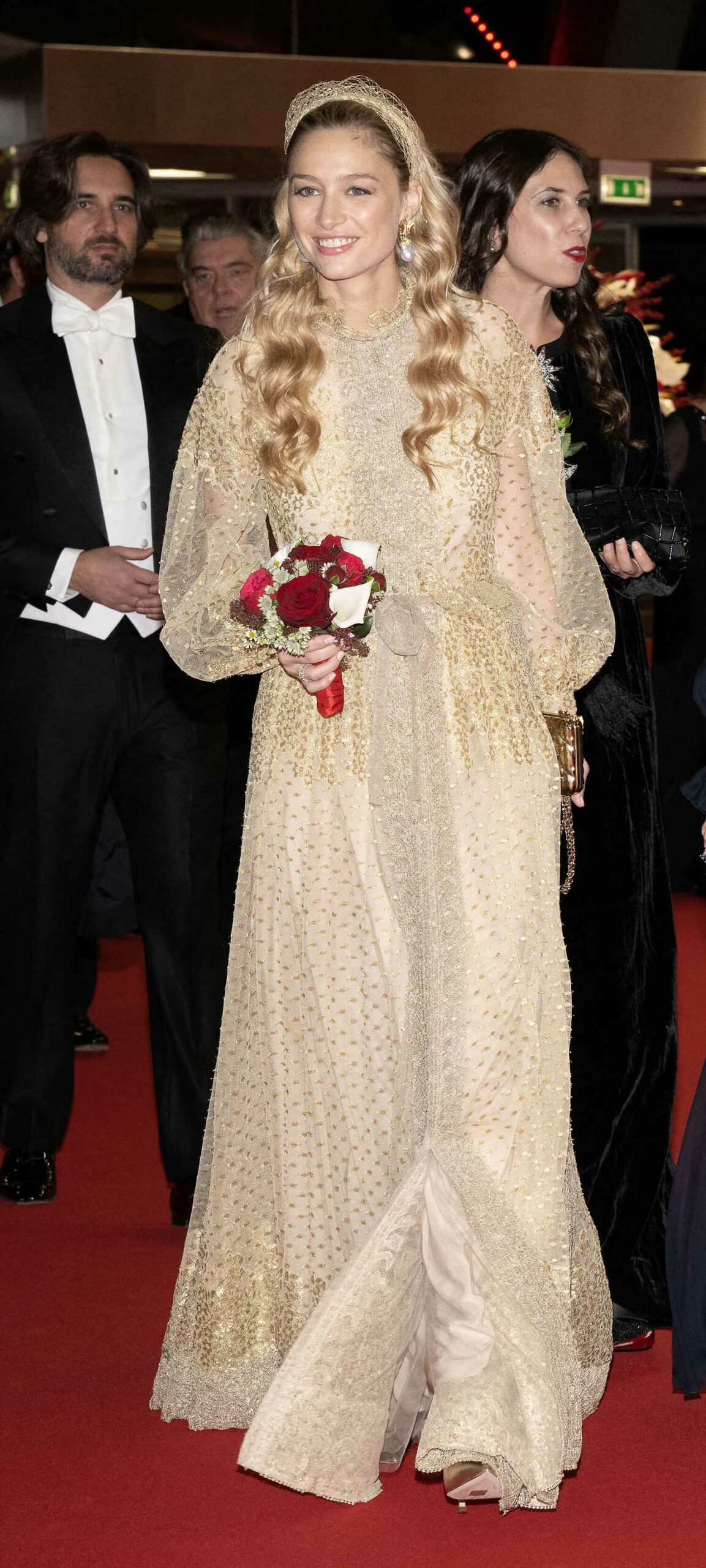 Read also: Beatrice Borromeo and Hereditary Princess Cleopatra super pals at the Dior show in Paris
The golden dress, embellished with embroidered elements and sequins, perfectly matched her long blond curly hair. She also wore a matching headband. The golden pumps were also signed Dior. As for the earrings, they have not been clearly identified but Beatrice is also a Buccellati ambassador for jewelry.